WBSI is a Seaport-NxG Prime Contract Holder
NAVSEA started the Seaport contract vehicle in 2001 to maximize savings in procuring Professional Support Services (PSS).  At the time, NAVSEA had hundreds of separate PSS contracts supporting its requirements.  Seaport-e started with a few dozen prime contractors but opened the field to a few thousand prime contractors.  While the administrative costs to manage all of those contractors increased, if the surge in contractors increased the competitiveness of proposals, NAVSEA might have accepted those management costs. However, that increased competition on task orders didn't happen.
The Navy has made several changes between SeaPort-Enhanced (SeaPort-e) and SeaPort NxG in an effort to increase competition among vendors and decrease administrative costs.  What's new in NxG compared to SeaPort-e?
Single NAICS with direct ordering authority for 8(a)
Removal of Zone Presence Requirements – All MAC holders will get all zones
Consolidation of functional areas
Off-Ramp process (as well as an On-Ramp process)
Relevant past performance, as either prime or sub, in support of the Navy in order to win a spot on the MAC–Limit vendor entry to those that will bid on work to increase quality competition and reduce administration costs
Mandatory Gov't User compliance with CONOPS to increase standardization and reduce cycle time
NAVSEA estimates the government will procure $5B worth of services annually through SeaPort-NxG, which contains a five-year base period of performance and a five-year ordering period option.
In June 2018, the U.S. Navy awarded a multiple-award contract to Web Business Solutions, Inc. under Seaport-NxG.  The support service contract for all phases of weapon systems acquisition and life-cycle support includes the areas of research and development, prototyping, acquisitions logistics, modeling, test and evaluation trials, and engineering.  The contract provides service support for the Naval Sea Systems Command, Naval Air Systems Command, Space and Naval Warfare Systems Command, Naval Supply Systems Command, Military Sealift Command, Strategic Systems Programs, and the United States Marine Corps.
Overview
| | |
| --- | --- |
| Contract Type: | Multiple Award Contract (MAC) |
| Sponsor: | Naval Surface Warfare Center |
| Contract Number: | N00178-19-D-8830 |
| Agency Service Fee: | None |
| Engineering Solutions: | Engineer, Technical, and Programmatic Support Services |
| Contract Types: | Cost Plus Fixed Fee, Time & Material, Firm Fixed Price |
| Period of Performance: | June 2018 to  June 2023 , Option June 2023 to June 2028 |
| Ceiling: | $4.5 Billion |
| Payment Terms: | Net 30 days |
| Teaming: | Added per Task Order |
PM/POC
WBSI's SeaPort-NxG Program Manager
Lance Deffenbaugh
540-446-9322
lance@wbsi.com
WBSI's Contracts Manager
Dennis Ingram
540-207-0637
dennis@wbsi.com
Team Members


objectstream, an integrated service company delivering deep expertise, objective insights, tailored approaches and unparalleled collaboration to help their clients. They have been at the forefront of providing Technology, Aviation, Cybersecurity, Advisory and Assistance and Logistics solutions for over 15 years. As a trusted partner to their customers; They give their customers and employees the very best support with the highest of ethical standards through their commitment to excellence and providing exemplary service. They pride themselves in being a socially and environmentally responsible corporate citizen.
---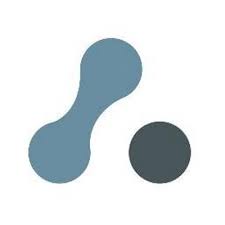 Pinnacle Management Systems, Inc, recognized for excellence and responsive, results-driven service.  Their client-first mentality means Pinnacle is truly striving for high quality solutions, efficiencies, and an attitude toward enabling and empowering clients for future success.  Along the way, they've helped some of the largest, most successful organizations in the world.  They take pride in the fact that virtually all of their clients have asked us to return to help with new engagements, and are willing to be a reference for new clients.
---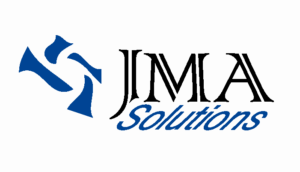 JMA Solutions, LLC, an award-winning government consulting firm with over 12 years of experience delivering outstanding customer support. Since 2005, they have provided customer support for Program Management, Engineering Services, Air Traffic Management and more. JMA Solutions aspires to be a leader in the management consulting space for the government by providing top-quality professionals and unparalleled customer service. JMA Solutions is dedicated to providing distinctive quality and unparalleled customer service through identifying opportunities for improvement and innovation.
---


The Washington Consulting Group, Inc,  an established global leader in worldwide air traffic system management and air traffic controller training. They have earned a reputation for successfully providing innovative, effective solutions within stringent time and budget constraints. Their commitment is to pace the rate of developing technology and growing economic demands on the domestic and international aviation industry at large. Their corporate objectives include continuous improvement in our product and services, a commitment to our clients' goals, and a safe and efficient worldwide air traffic system.