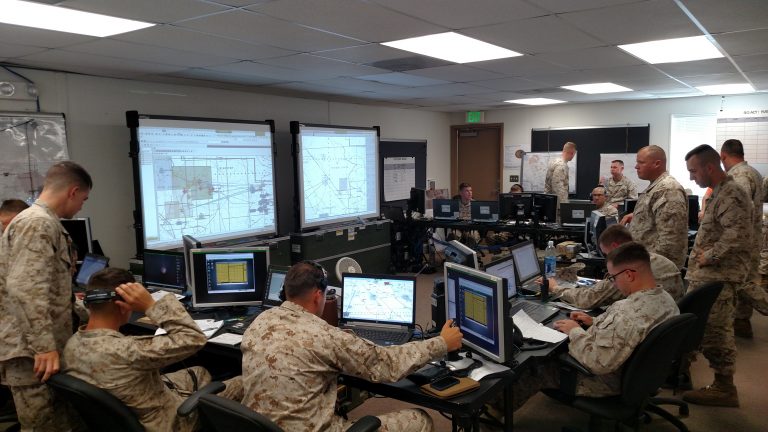 Modeling and Simulation
The mission of the Web Business Solutions Inc. is to provide Marine Corps commanders and their unit staffs with the capability to train to Mission Essential Tasks across all elements of the Marine Air-Ground Task Force and all warfighting functions. WBSI Modeling and Simulation employees provide training for any size unit from individual to regiment, for any warfighting discipline from infantry to logistics, and from all parts of the combat spectrum from full scale war to establishing local governance.
Our services include:
Deliver instruction through a combination of modes (e.g., electronically, distributed, instructor led, etc.), systems and methods.
Create or modify exercise scenarios and develop training exercise concepts.
Provide analysis and subject matter expertise in support of ground training and readiness standards.
Support multi-echelon Live, Virtual, and Constructive (LVC) training events, of varying complexities and conditions, used to evaluate and sustain the skills of individuals, leaders, teams, staffs, and units.
Provide After Action Reviews (AARs) to training audiences.
Provide modeling and simulation systems operation, planning and support for military training and exercises.